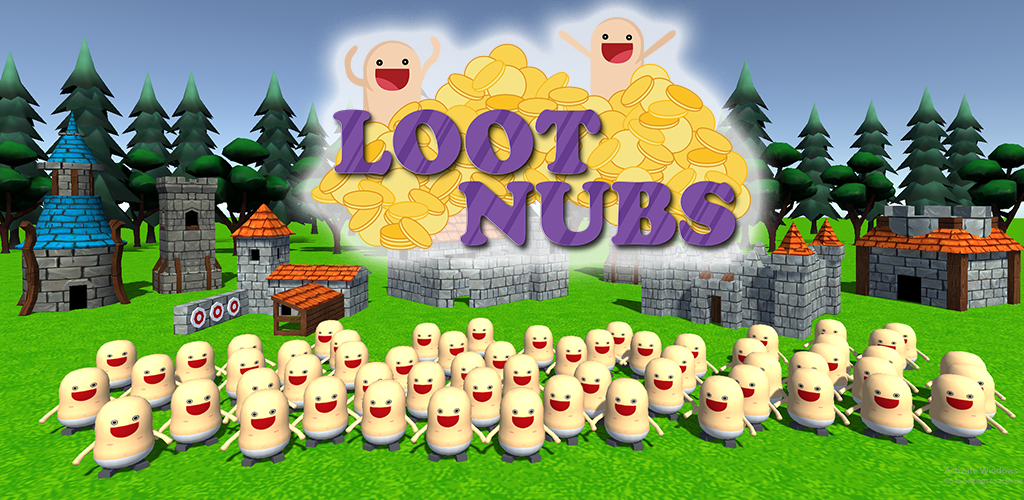 Loot Nubs
A downloadable game for Windows
Loot Nubs
Guide your Hoard of Loot-crazed, Potato People as they Destroy and Plunder all that dare face their Big, Happy Smiles and Smooth, Pale bodies.
Loot Nubs was a game built around the idea of controlling a large group of minions that slay enemies and collect shiny loot. This is the result of a 13 week project that I worked on with 3 others, The game is available to play on Windows PC and the Google Play Store.
It is a fun and silly little game that was aimed towards children aged 8 - 14, but has had a very good reception with people of all ages. It was a game inspired by Clash of Clans that soon fell into the Theme of the Minions. I am very happy with how this game has turned out, if you'd like to learn more about its development, the team and I have all posted weekly progress blogs on our Moddb at http://www.moddb.com/games/loot-nubs
Install instructions
Download, Unzip, Enjoy!